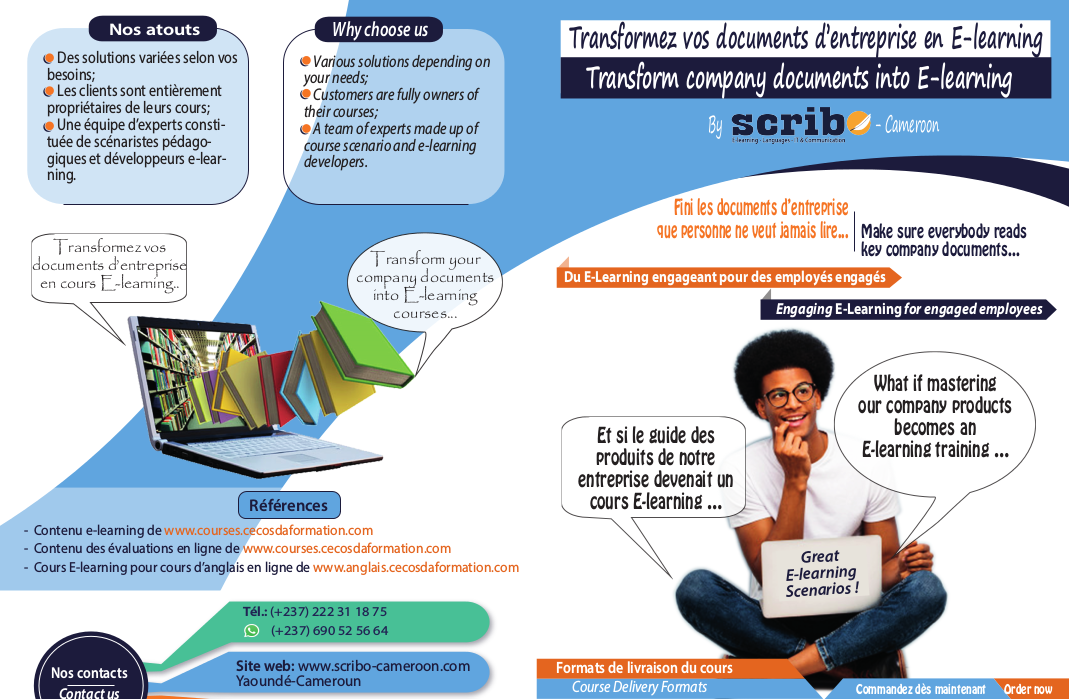 Most companies provide their staff with documents that must be read to ensure efficiency and productivity, including manuals of procedure, codes of good conduct, company security principles, training materials, product presentation documents of the company etc. SCRIBO E-learning allows companies to transform all these documents into compulsory E-learning courses with the possibility of having the assurance that the employee has effectively read and validated the course instantly by e-mail.
Thanks to SCRIBO's L4Web service, your websites, blogs, social networks and all your online interventions know no boundaries. Our team of professional translators and editors produces high-quality texts for your company including web referencing techniques. To ensure the quick translation of your website updates we can translate directly from the client's website.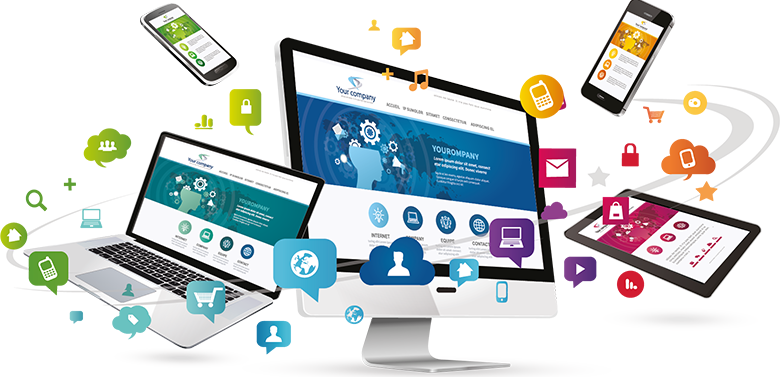 At Scibo-Cameroon, each digital professional (web developers, web editors, linguists) put together his/her experience to develop multilingual software, web applications and responsive websites. Content writers structure the content of your website taking into account the company's aim and it graphic design. Developers/webmasters design and improve programs, websites and applications according to the client's needs and requirements.
Our customers: UNESCO, IRC, TOTAL
More than content pros, we are equally digital pros!
Why choose us ?
1 dedicated contact per project

High level professionals

Fast services guaranteed

Flexible pricing

Performance reports