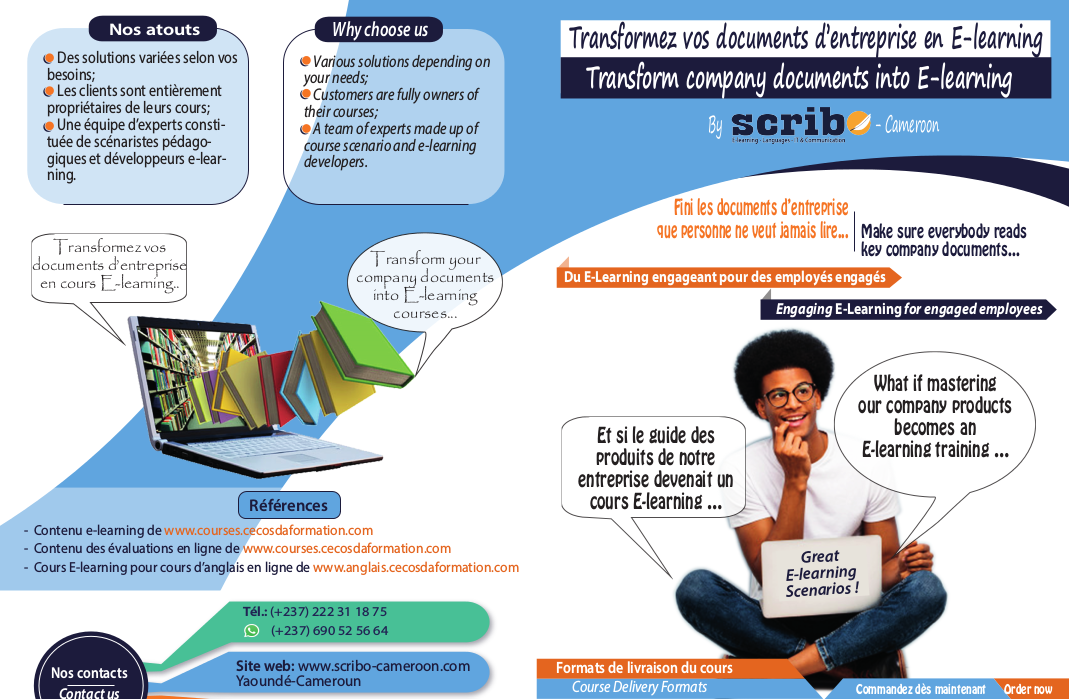 Transform your business documents into an E-learning course
MIGRATION OF MANUALS TO E-LEARNING
Most companies provide their staff with documents that must be read to ensure efficiency and productivity, including manuals of procedure, codes of good conduct, company security principles, training materials, product presentation documents of the company etc. SCRIBO E-learning allows companies to transform all these documents into compulsory E-learning courses with the possibility of having the assurance that the employee has effectively read and validated the course instantly by e-mail.
Our products:E-learning(Video courses, audio courses, interactive course, E-Quiz, Evaluation),
Our strengths(see leaflet),
Our customers, Our delivery formats(SCORM, HTML5, Ms Office, Flash).
GET A FREE QUOTE IN 30 MINUTES